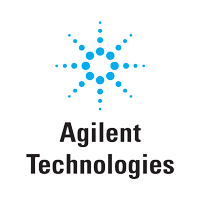 PCBA design for an ASIC bring-up-and-test platform
Feasibility studies
Cost/design tradeoff analysis
BOM development
Complex PCB layout design
Procurement
Prototype delivery and production process development
DGCD delivers trend-setting technology for an industry leader.
When a division from Agilent needed to be the first to introduce a new and complex technology at a competitive price, they looked to DGCD for PCB design help. In the very competitive computer storage industry, Agilent, a leading test-and-measurement company, needed a partner they could trust with their critical design issues to produce cutting-edge printed circuit board (PCB) designs.
Meeting demanding design and time-to-market requirements
The core competency of this Agilent division is ASIC design for storage area networks. In keeping with its position as an industry leader, the division's engineers focus on creating trend-setting technology. They needed a PCB engineering and layout design partner with the smarts and experience to create highly complex board designs, work quickly, and deliver with little margin for error.
DGCD: The right resources, processes, and expertise
DGCD provided a team of electrical engineers and layout designers who could work collaboratively and with minimum guidance. This gave Agilent the confidence that when the board design was completed and manufactured, the first boards would turn on and not impede the progress of their internal design teams.
DGCD delivered all of this and more for this innovation leader.